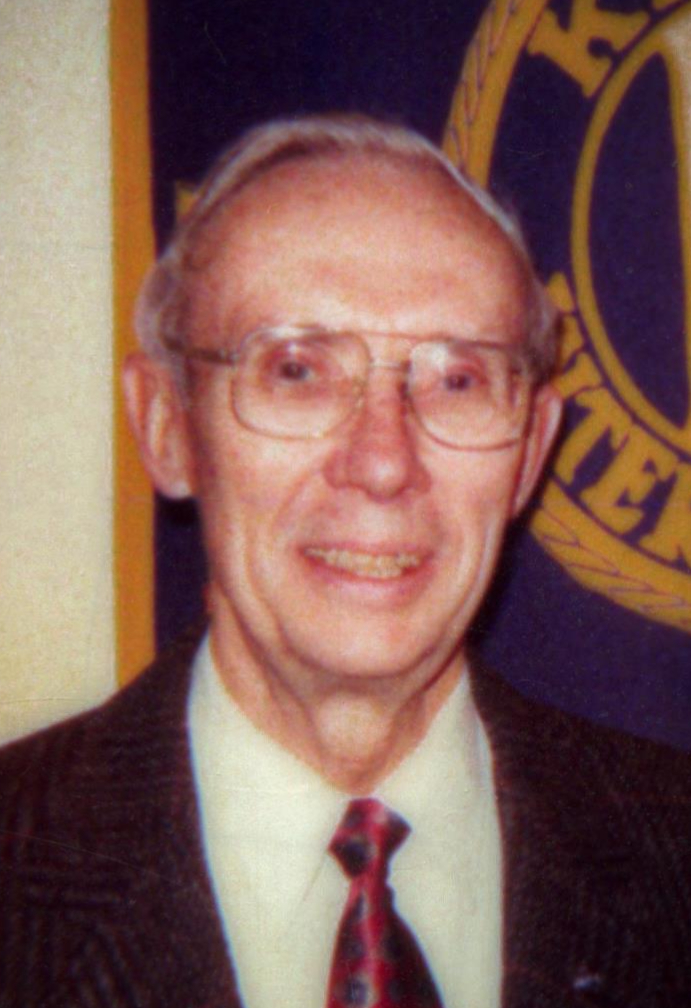 Nov. 9, 1928 – Mar. 17, 2023Robinson, Ill. — Dr. James C. McGahey, 94, of Robinson, IL, passed away on March 17, 2023, at Good Samaritan Hospital in Vincennes, IN. He was born on November 9, 1928, in Palestine, IL, the son of Dr. and Mrs. L.E. McGahey, both of whom preceded him in death. He married Carolyn Burckhalter on March 25, 1961, and she preceded him in death on June 30, 2014.
He is survived by his children & their spouses, Marcia & John Schmidlin (Palestine, IL), Barbara & Nick Frain (Indianapolis, IN), and David & Sheri McGahey (Robinson, IL); by seven grandchildren, Stephanie Schmidlin, Matthew Schmidlin, Ryan & Karli Frain, Luke Frain, Allison & Curtis White, Amy Jo McGahey, Colby McGahey; by his siblings, Virginia & Tom Price (New Braunfels, TX), Beverly McGahey (Bloomington, IN), and Steve & Carol McGahey (Palestine, IL); and by his nephews and his niece, Jeff & Lori Price (Smiley, TX), Shelly & John Ireland (Robinson, IL), and Jason & Julie McGahey (McKinney, TX).
Jim grew up in the Palestine area, where he excelled at football and especially basketball. The only reason he wasn't a three-sport athlete was because he needed to lend a hand on the family farm every spring. Following his graduation from Palestine High School in 1946, he enrolled at IU Bloomington, where he studied Pre-Dentistry. After his graduation from Northwestern University Dental School, Jim heard the call from his country to come and serve. His time in the U.S. Air Force found him stationed at Patrick Air Force Base, just down the road from Cape Canaveral. In fact, he witnessed the building of the space center first-hand, though nobody knew at the time what the government was doing there. This fortunate happenstance led Jim to a lifelong interest in NASA and space exploration.
While he was stationed in Florida, the Air Force sent him to countries like El Salvador, where he would perform dental work under a MASH-style tent. In this way, Jim was introduced to all sorts of dental scenarios that forged him into the good and capable dentist he would become. When his time in the service had come to an end, and he was honorably discharged as a captain, Jim considered practicing in California but, instead, decided to move back home to watch his beloved siblings grow up. He would later express, "I'm glad I stayed." And we are as well. From the time he started practicing in 1954 until his retirement in 2011, he did good and lasting work. Though many dentists (like his father before him) saw more patients come through their door in a day, Jim's tempo was slower and more methodical. After all, excellence takes time, and his standard was nothing short of excellent. This commitment led him to do his own lab work, which he did after his children had gone to bed every evening. They provided him with a reason to work as hard as he did, as he wanted to provide Marcia, Barbara, and David with a stable life, a foundation on which they could grow into the good people he knew they could be.
Outside of the office, Jim enjoyed a variety of pastimes. An outdoorsman, he cherished that certain peace that comes with a rod and reel in hand and also took part in numerous hunting adventures alongside his family. Having been raised on a farm, it should come as no surprise that he was a prolific gardener. He would often say, "I just need to see something grow!" And so, every year, in addition to the staples of his garden, Jim's family waited for a mystery plant to bloom. Would it be cotton? Okra? Luffa? It was anybody's guess. Though he spent innumerable hours in this capacity, he also spent quite a bit of time out on the golf course. In fact, this was where he met his wife, Carolyn! Together, they played countless rounds of golf at the Quail Creek Country Club, where Jim was a lifetime member. He was also a longtime member of the Elks Lodge #1188 and was a staple of the Kiwanis Club of Robinson, with whom he had served as an active member since 1955.
Though he gave much to his community, the greatest gift Jim McGahey gave us was a picture of a life lived well. The very epitome of a gentleman, he was as intelligent as he was gracious and used his God-given wisdom to make the world around him a better place. In this way, his impact will not be confined to his 94 years with us but will be felt for generations to come.
A time of visitation will be held from 4:00-7:00 p.m. on Thursday, March 23rd, at the Goodwine Funeral Home in Robinson. Another hour of visitation will be held from 10:00 a.m. until service time at 11:00 a.m. on Friday, March 24th, at the funeral home. Pastor Terry Evans and Celebrant Curt Goodwine will officiate the service. For those unable to attend, a live stream of the service will be available at www.goodwinefuneralhomes.com/live-stream/live-stream.
Burial will be in the Robinson New Cemetery. In lieu of flowers, memorial contributions may be made to the Palestine Preservation Projects Society ("PPPS") or to the charity of the donor's choice. Memorial envelopes will be available at the funeral home. For more information, or to share a memory or condolence online, please visit www.goodwinefuneralhomes.com.